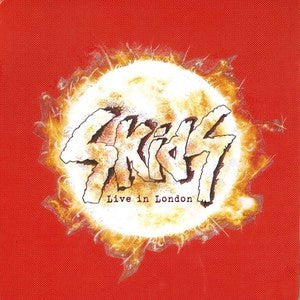 LiveHereNow.com
Skids - Live In London - Download MP3 or WAV
DOWNLOAD FORMAT
The Skids celebrate their 40th anniversary with a date at the Roundhouse, London, captured by Live Here Now on Friday 16th June 2017.
Please choose MP3 or WAVDigital Download
01 Animation
02 Of One Skin
03 Melancholy Soldiers
04 Thanatos
05 Dulce et Decorum Est (Pro Patria Mori) _ Working for the Yankee Dollar
06 The Saints Are Coming
07 Scared to Dance
08 Charles
09 The Olympian
10 Out of Town
11 Hurry On Boys
12 A Woman in Winter
13 Circus Games
14 Masquerade
15 Into the Valley
16 Charade
17 TV Stars
18 A World on Fire
19 Of One Skin (repeated)
**(The files are delivered as a .zip file and need to be downloaded on a computer and transferred to your phone/mobile device via iTunes or similar app, please check how to download & sync your preferred device to play your download).**
320kbps .mp3 files are better than iTunes quality sound files but are still compressed audio, they sound great and are less than a 1/4 of the size of the .wav files. They are perfect if you have limited hard drive space or don't have access to a fast-broadband connection. The .Wav files are full CD quality or better and are usually between 1 and 2 GB of date depending on set length .
---
Share this Product
---
More from this collection