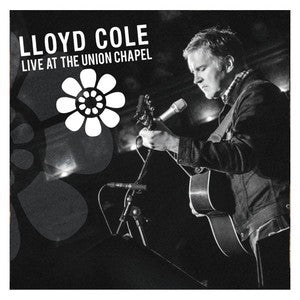 LiveHereNow.com
Lloyd Cole - Live At Union Chapel - Download MP3 or WAV
Download Format
Lloyd Cole Live At Union Chapel, from Lloyd's intimate shows on Monday 3rd October 2016 and Friday 4th November 2016 at the Union Chapel, Islington.
"Playing the classic Lloyd Cole songbook 1983 – 1996"
Track List: -
01. Patience
02. Perfect Blue
03. Rattlesnakes
04. Sometimes It Snows In April
05. Loveless
06. Lonely Mile
07. I Didn't Know That You Cared
08. Love Ruins Everything
09. Pretty Gone
10. My Bag
11. Butterfly
12. Downtown
13. So You'd Like To Save The World
14. Jennifer She Said
15. Don't Look Back
16. Mr Malcontent
17. Like Lovers Do
18. Are You Ready To Be Heartbroken
19. Cut Me Down
20. Charlotte Street
21. Perfect Skin
22. 2CV
23. Undressed
24. No Blue Skies
25. No More Love Songs 
26. Hey Rusty
27. Brand New Friend
28. Lost Weekend
29. Forest Fire
 320kbps MP3 or WAV Digital Audio Download.
**(The files are delivered as a .zip file and need to be downloaded on a computer and transferred to your phone/mobile device via iTunes or similar app, please check how to download & sync your preferred device to play your download).**
320kbps .mp3 files are better than iTunes quality sound files but are still compressed audio, they sound great and are less than a 1/4 of the size of the .wav files. They are perfect if you have limited hard drive space or don't have access to a fast-broadband connection. The .Wav files are full CD quality or better and are usually between 1 and 2 GB of date depending on set length .
---
Share this Product
---
More from this collection