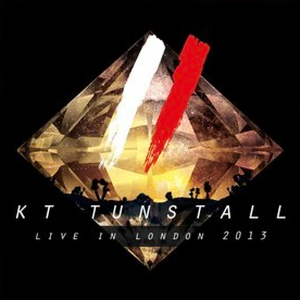 LiveHereNow.com
KT Tunstall - Live In London 2013 - Download (MP3 or WAV)
Live at Islington Assembly Hall is a special acoustic show recorded on 20 June 2013 by Live Here Now, focussing on tracks from her 2013 release Invisible Empire // Crescent Moon, with a cover of Don Henley's 'The Boys of Summer'.
(Choose MP3 or WAV)
Tracklist: -
Invisible Empire
Waiting on the Heart
Carried
Other Side of the World
Yellow Flower
Through the Dark
Black Horse and the Cherry Tree / Seven Nation Army
Alchemy
Honeydew
Feel It All
Boys of Summer
Made of Glass
Crescent Moon
Funnyman
Rock Me Amadeus
Chimes
**(The files are delivered as a .zip file and need to be downloaded on a computer and transferred to your phone/mobile device via iTunes or similar app, please check how to download & sync your preferred device to play your download).**
320kbps .mp3 files are better than iTunes quality sound files but are still compressed audio, they sound great and are less than a 1/4 of the size of the .wav files. They are perfect if you have limited hard drive space or don't have access to a fast-broadband connection. The .Wav files are full CD quality or better and are usually between 1 and 2 GB of date depending on set length .
---
Share this Product
---
More from this collection