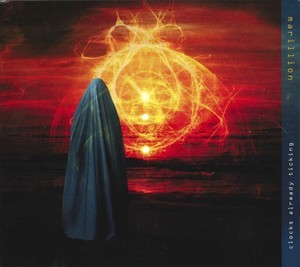 LiveHereNow.com
Marillion - Clocks Already Ticking - (Radiation Live) Audio Download MP3 or WAV
This exclusive live limited edition triple album captures Marillion, recorded live at the Wolverhamption Civic Hall on April 12th 2013. This is the show that won the band back the title of worlds fastest ever DVD production. AUDIO ONLY DOWNLOAD.
01. Costa Del Slough
02. Under The Sun
03. The Answering Machine
04. Three Minute Boy
05. Now She'll Never Know
06. These Chains
07. Born To Run
08. Cathedral Wall
09. A Few Words For The Dead
10. 80 Days
11. Genie
12. Somewhere Else
13. Hooks In You
14. Cover My Eyes (Pain And Heaven)
15. Slainte Mhath
16. Lavender
17. Heart Of Lothian
18. King
19. Script For A Jester's Tear
20. Happiness Is The Road
MP3 or WAV Download
**(The files are delivered as a .zip file and need to be downloaded on a computer and transferred to your phone/mobile device via iTunes or similar app, please check how to download & sync your preferred device to play your download).**
Our 320kbps .mp3 files are better than iTunes quality sound files but are still compressed audio, they sound great and are less than a 1/4 of the size of the .wav files. They are perfect if you have limited hard drive space or don't have access to a fast broadband connection. The .Wav files are full CD quality or better, and can be well over 1 GB of data.
---
Share this Product
---
More from this collection